Wix vs WordPress – Is Wix Cheaper than WordPress?
Wix vs WordPress!
Competition is good. Let the battle rage on!
Follow this series on the Battle Of The Website Builders.
October 8, 2019
Are you struggling with "what platform" to launch your new website with?
It's no secret I'm a huge WordPress fan, but Wix may have advantages over WordPress that might be perfect for you.
In plain English, let me explain the Pros and Cons of both platforms, so you can make an informed decision before diving in. 
Asking me "which is better?" is like trying to determine if you should rent an apartment or buy a house. "It depends on your needs, goals, and resources!"
For the most part, owning and managing a website, is a long term proposition.
There are exceptions, such as a one-time event (a wedding), but most of us build websites that are for the long term.
For this conversation, we'll assume the following:
  –  Your new website is for your business
  –  You may want to edit, or add content to your site
  –  You own or manage a small business
  –  You're on a budget

Keith Agnew is the founder of Moka Labs. Keith is a digital marketer, SEO specialist, and coach. He loves helping brick and mortar businesses leverage the power of the web.
A series on the Battle Of The Website Builders.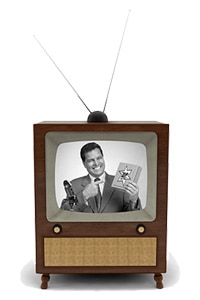 Based on the above criteria, we're down to 3 choices – Wix, Squarespace, and WordPress.
Let me say again – I'm a huge fan of WordPress, and I build all my websites exclusively using the WordPress platform and eco-system – BUT – when the situation warrants it, I always recommend Wix or Squarespace.
If these other platforms work for you – you'll save time and effort.
HOWEVER ..
There's a reason why WordPress powers over 34% of all active websites in the world, including 51% of websites using a CMS (content management system).
Wix and Squarespace are very successful companies with annual sales in the hundreds of millions. If your goals and requirements fit within their limitations, you're probably in good hands.
"A Wix website is a walled-garden. If your goals can live within the walls, go for it! Wix is not less expensive, but you'll save time and effort."
In other words – there are clear advantages with Wix and Squarespace over WordPress, so long as you can live with the ceiling above you.
It's very important you understand where that ceiling is, and the fact that it won't budge when you reach it.
HERE'S THE KEY QUESTION TO ASK YOURSELF:
"What are your goals with a new website?"
I've yet to meet a prospective client who could properly articulate an answer – and it's the first thing I ask, on the very first call.
In truth, we know what we want in the short term – this month, next month – but few put much planning into "where do we expect our website to be in in five years".
Especially if you have little (or no) experience with:
  (1) owning and using a website, and/or
  (2) without fully understanding what a website can do (ie. options, functionality, technology), and finally,
  (3) what your medium and long term goals look like.
Setting your goals
Setting your goals is no easy task, even if you have experience with websites – so many factors, and so many decisions – but I've developed a "Website Worksheet" that will blow your socks off!
I sell it for seven bucks .. the price of a latte.
It's worth every penny, I promise you.
I guarantee you – if you're thinking of launching a new website, or a website overhaul, and spend an evening or two with this worksheet – you'll move forward with confidence and knowledge in what direction you should move, what features and functionality you need, what you can afford, what's on the wish list, etc.
This is the exact process I use with my "custom website" clients – whether it's a $6k or $20k project – we go through this process to ensure goals are clearly laid out, and we're going in the right direction from the beginning.
Ok, the stage is set, let's dive in!
#1. WIX and wordpress are polar opposites!
Before we get too deeply into the pros and cons, I'll briefly explain how each company thinks at a high level. They could not be more opposite in core philosophies.
It's very important you understand the difference between hosted and self-hosted.
One isn't better than the other – it's like comparing renting an apartment vs buying a house. It depends on your needs and goals.
Wix is a hosted service.
Meaning they handle all the techie stuff behind the scenes. They host your website, they take care of security, software updates, and so on. They own their code, and you cannot make any changes to it.
Wix rents access to their platform. You can't buy it and you can't modify it.
You don't have access to your website files and database. You can't export your content, an important factor to consider if (or when) you want to move away from the Wix platform.
Wix does give you access to a series of options in modifying the code, but this very limited by comparison to Open Source software like WordPress.
Wix websites are limited in size. You are within a walled garden, and once you reach the walls (site-limits), they do not budge.
WordPress is a self-hosted service.
Self-hosted means you handle all the techie stuff. You can download the software for free, and launch a website without spending a penny.
You also launch a free website on the WordPress.com platform.
   Read WordPress dot Com vs Org, what's the difference?
I digress,
I should be careful when throwing around the word "free".
On self-hosted WordPress you'll need a domain and hosting – but technically – you could host your website for free – so apart from your domain name, you could use a free hosting service and launch your site.
The Self-hosted WordPress software is free. Also, the WordPress code is open-source, meaning you can modify it any way you like.
Open Source software is a big deal, you can read about Open Source on Wikipedia. and here's a great article on Open Source dot com.
By definition, Open source software is software with source code that anyone can inspect, modify, and enhance.
With a WordPress website, you have access to ALL your files, your database(s), and you have full ability to import / export any (and all) of your content.
There is no limit to the scale of your website. You can publish unlimited pages, posts, images, videos, and so on.
There is no winner here – they're just different. It depends on your needs and goals.
#2. WIX users don't own their content.
If your content lives on Wix, you can't export it, nor access or copy your files.
I struggle with this one.
Why won't Wix allow you to export your content?
Whenever a platform holds you captive, this is a big red flag for me.
You should have access to your data if you want it.
FINE PRINT – WIX
Wix would argue this point with me.
Sure, they say in their fine print that you own the intellectual property rights to the content you publish on Wix, but:
– You don't have access to your database (where your files live).
– You can't export your content when you want to leave Wix.
Meaning, if you outgrow Wix, the task in moving your content is more labour intensive, and hopefully, you have copies of all your media: images, pdf's, videos, and other files uploaded to the site.
FINE PRINT – WORDPRESS
Using WordPress – it's plain and simple. You own your website, you own your content.
– You have access to all your files and your databases.
– You can export all your data, images, posts – everything!
Score for WordPress. I have to give this one to the platform that doesn't hold you hostage.
#3. WIX is cheaper, isn't it? ... no!
This is the most important step – so pay close attention, and please do your homework. I promise you, it pays off!
This is one of the biggest fallacies in this debate.
Unless you're running a small "hobby blog", Wix will cost you more than a WordPress website.
I've been in this space for over 25 years – I promise you – if we compare two identical business websites – feature for feature – on both the WordPress and Wix platforms – the WordPress website is much cheaper, everytime.
Why?
Answer: The Wix Marketplace
Did you know Apple's most lucrative revenue stream is their app store? This how Wix can advertise those low monthly fees, and still be a very profitable company.
This is the proverbial "boiling frog". You'll begin with a low monthly fee and over time, your costs will continue to increase.
After you launch your website, you'll quickly learn you will want some added functionality. A form, for example. They'll offer you a free version, but soon, you'll want the extra features
– a Facebook "like" pop-up
– a business form for your visitors to fill in
– live-chat
– a top-bar (promo ad bar)
– email subscription
– pricing table
– video player, events, pop-ups, social feeds … I could go on, but you get the idea.
Most apps have free versions or trial periods, but they're limited in functionality. Slowly, over time, as your needs increase, you'll begin adding these premium services.  A few dollars here, a few dollars there, and before you know it, you're paying monthly fees that really add up (boiling frog).
Oops, I was wrong. A "hobby blog" is cheaper on WordPress too.
In fact, you could easily manage a simple blog on WordPress for free – including hosting, and an SSL (https://), and a CDN (content delivery network).
I'll follow up with a how-to post (it's on my list).
Yes, the free hosting, free SSL, and free CDN are slightly more technical – but hey, it's doable.
Score for WordPress!
4. WIX vs WORDPRESS - APP marketplace
Competition is the key. Compare WordPress with 55,000 Apps to 253 Apps in the Wix marketplace.
This is clearly where "Open Source" software has a distinct advantage.
OPEN SOURCE
If you didn't read the Wiki on Open Source earlier in the article – in this context, it basically means ANY DEVELOPER can build apps for WordPress.
Companies who develop apps for Wix, need to be granted permission AND share 30% of their revenue with Wix. There's a lengthy application process to build apps for Wix.
MARKET SIZE and REVENUE SHARE
App Developers have a choice – build Apps for millions of potential customers, or develop apps for a much much smaller market – PLUS, you need to apply to be a "marketplace partner" and agree to share 30% of your revenue.
Another issue that drives away developers – Wix develops Apps to compete with their partners. In fact, this is a direct quote from their "partner agreement" – 
Wix partner agreement, section 4: "Wix shall have the right and ability to offer any application or service to its users, including applications and/or services that are similar to those already offered on the App Market and that were provided by any Partner, and including applications developed by Wix itself."
App developers who build WordPress "plugins" (we call apps: plugins) are not restricted in any way, other than following certain security guidelines – which is good in any environment.. The marketplace decides if the products are worthy
256 Apps VS 54,000 – is it even a contest?
Why are there over 54,000 apps in the WordPress Marketplace vs 253 in Wix?
The answer is quite simple – "It's painless to build products for WordPress".
On WordPress, I can build a plugin (WordPress App) today, sell it for whatever price I want, and keep 100% of the revenue.
I didn't need to ask WordPress' permission, and I didn't need to go through a lengthy
"Partner" application process.
How do I know this?
I built a plugin, and it was a painless process.
My client, Kidcrew, needed a specific application I couldn't find a solution for.
So I built it.
You can see it here > on your mobile device, go to Kidcrew.com (link will open a new window) – do you see those three buttons across the top of the screen? "Call • Book • Chat" – that's a custom Plugin I built for my client.
I didn't need permission from WordPress, I kept 100% of the revenue, and I can sell it to whoever I want, and load it on any WordPress website I want.
Score for WordPress!
Our most frequently asked questions:
Is Wix easier to use than WordPress?
Wix websites are easy and very quick to set up and get online. Wix, also, is one of the easiest web page builders on the market. Wix is a good choice for smaller websites if the limitations fit within your goals for a new website. For the complete beginner on a small budget, I'd recommend Wix or WordPress dot com.
Is Wix cheaper than WordPress?
The answer – not always. Cost is highly variable, and will depend on multiple factors. Wordpress is always free and Wix is not, except for a very limited free version. WordPress is open-source software – meaning you can download and use their software for free – and Wix, a closed-source platform, charges a monthly fee to use their platform, with no access to your files. For smaller, simple websites having access to files doesn't really matter, but for more complex business websites, having access can be critical. For most business websites that require a lot of functionality, WordPress is cheaper, as the 3rd party addons on Wix are more expensive.
Is Wix better than WordPress?
It depends on what you're using your website for. For a small hobby website, Wix may be perfect. If you're running a business website, WordPress may be better suited only due to the unlimited customization and unlimited growth. Wix is closed-source, meaning you are limited to the customization options, and you don't own your website, you're renting it. WordPress is open-source, meaning you run and manage the entire website, all the files, and databases. For a business website, this can be a critical factor.
Is Wix built on WordPress?
The answer is no.
Wix and WordPress are two different platforms. Wix is more of a web page builder, while WordPress is known as a Content Management System (CMS). A platform very similar to Wix would be the freemium WordPress dot com version where you can launch a free website in a few minutes with no technical experience.
Can I transfer Wix to WordPress?
Currently, there is no way to export content from Wix. Wix has not built an export utility for its members. The Wix platform is closed-source, meaning you don't have access to the core files, nor the website's database. Most Wix websites are small, however, and the content can be easily transferred, manually, using the simple copy/paste command. We've transferred many sites from Wix to WordPress and the process was painless.
Part II (coming soon)
 – I get into more detail on costs.
 – I answer "who should use a Wix website".
 – I share "how to easily move from a Wix website to WordPress."
STAY TUNED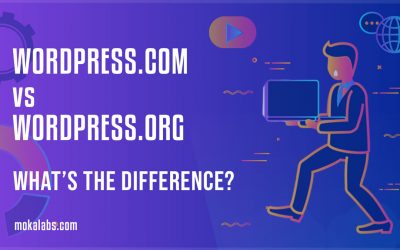 MEMBER AREA (video) If you're relatively new to WordPress, you may have been confused by the difference between WordPress.com and WordPress.org. If so, you're not alone! In this video, we'll explain the differences between these two related — but distinctively different — versions of the popular WordPress web publishing software.