WordPress dot Com vs Org – What's The Difference?
Did you know there were two different WordPress platforms?
Sept 30, 2019
You didn't know?
You're not alone.
In fact, while WordPress dot-Com and dot-ORG are both CMS platforms, they are very different.
WordPress.Com
This is a hosted version perfect for a small blog or website. You can be up and running with a new website in a few minutes, and there is a free version.
WordPress.Org
This is a self-hosted version. You download the free WordPress CMS software, and set up your website on your own web-server.
Oops, there's a third WordPress
Technically, there is a third version called WordPress Multisite but we'll discuss this in another article in the series.

Keith Agnew is the founder of Moka Labs. Keith is a digital marketer, SEO specialist, and coach. He loves helping brick and mortar businesses leverage the power of the web.
BLOG SERIES: Battle Of The CMS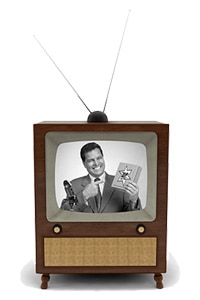 In the video below, we'll explain the differences between these two related — but distinctively different — versions of the planet's most popular CMS (content management system).
Watch the Video! 
Video published by WP101 – visit wp101.com for a full suite of WordPress courses.
WordPress.com is an easy way to get started
WordPress.com is a free hosted version of WordPress that enables you easily launch a simple blog or website in a few minutes.
So, if you're looking for a free, easy way to get started with a basic blog or a very simple website, WordPress.com includes free hosting, automatic upgrades, and a number of built-in features that will help you create a site in just a few minutes.
And should you ever decide to transfer your site from the fully-hosted WordPress.com service to a self-hosted WordPress.org installation, you can even have the WordPress engineers handle the entire move for you for a small fee.
While WordPress.com may be perfect for beginners and small simple websites, keep in mind there are limits to what you can do.  For example, you're limited in the ability to customize and brand your website. You can't monetize your site through ads. You can't customize the core files that power your site – to name a few.
There are a number of upgrades available for purchase – we call these premium plugins – video hosting, space upgrades, removing ads that are shown by default – are a few examples of premium add-ons.
WordPress.Org offers maximum flexibility
If you require complete control over your website's content and take advantage of custom themes and plugins (apps) for added branding and functionality – then WordPress.org is your best option.
Did you watch the video?
Hopefully, this helps shed some light on the confusion between WordPress COM and ORG and you're now able to make an informed decision on which will best serve your needs for your next website project.
Read  Wix vs WordPress, which is right for me?
Good Luck!