Questions You Should Ask Your Web Designer
How To Hire A Web Designer
Our five part series for business owners.
PART 1
Follow this five part series on HOW TO HIRE A WEB DESIGNER for business owners. 
Table of Contents
2. Second para, more info

2.1 this si the 2.1 info
2.2 oh wow, more info on two
When thinking about hiring a website designer, or Agency .. it can be difficult to know what to ask.
For the most part, all (potential) clients I meet ask the wrong questions – which is perfectly understandable because they're not the experts.
For the purposes of this conversation – let's assume you're looking for a new website or a re-design for your business.
"I just need a website for my business"
or 
"My site is old and tired looking. Also, it's not helping my business."
First, let's cover what is appropriate for this conversation?
Beyond "how much do you charge" and "can I see your work", what else should you be asking?
Also, are there any out-of-bounds questions?

Keith Agnew is the founder of Moka Labs. Keith is a digital marketer, SEO specialist, and coach. He loves helping brick and mortar businesses leverage the power of the web.
This post is part of the SEO for beginner series.
Table of Contents
2. Second para, more info

2.1 this si the 2.1 info
2.2 oh wow, more info on two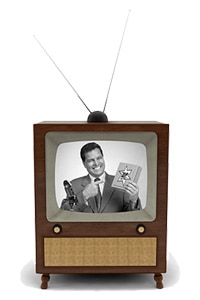 Rule #1 – don't be shy. You should be able to ask anything you want. This is unfamiliar territory for most, so be curious.
Rule #2 – every question is a good question. Often, seemingly insignificant questions, help me (or the person you're interviewing) uncover important details about your current situation and requirements.
Rule #3 – trust your gut. I can't put enough emphasis on this point. If your gut intuition is raising warning flags, either ask more questions – or move on!
Why are these questions so important?
This is the most important step – so pay close attention, and please do your homework. I promise you, it pays off!
Our biggest challenge with most clients, is the hesitation to do research and enough planning at the beginning of a project. "Keith, how can we ensure success? My answer, "Plan more!"
Your first step:
It's key to determine if the person you're interviewing is a good fit for the project you're planning.
Second, it's vital you both be on the same page.
Third, please trust your gut on this one, do you like this person?
I have seen business owners – time and again – spend thousands of dollars on web projects resulting in out-of-sync results – and starting over. All this waste avoidable, in my view, with a little more pre-planning. It's heart-breaking when I see this.
If price is all you're shopping on – "I need a cheap web designer" – then let me save you some time.
Go to Upwork.com and hire a web developer. You can definitely find someone there to build you a full website for $300 to $500. Please – just go.
Ok, back to the real world.
Website design is a complex practice – very complex – our days are filled with code, jargon, strategies, and tools that most people have never heard of – nor need to.
However, I think it's important to have a minimum working knowledge of "the world you're getting into" when embarking on a web project.
The aim of this document is so you – the non-web-expert – can have an educated conversation with the person or company you're going to hire to build or re-design your website
Here's another way to frame it – You don't need to become an expert in all this "online stuff", instead, let me propose you become proficient in choosing the right person, or team, for the job.
before we begin, let's find a good fit.
Do they communicate well?
Do you understand what they're saying?
Are they speaking to you in plain English or are they trying to dazzle you with fancy technical jargon you simply don't understand?"
Trust your gut during this process.
I promise you, if your project is under $20,000, there's no reason for lenghty "jargon-speak".
Any sub-20k project is a baby and not complicated for any web professional.
You MUST (and can) use plain English in all our communication.
So I'll ask again; "Do they communicate well?" "Are they using plain English? or are you left confused after a conversation?"
Lastly, do they seem responsive or annoyed with all your questions?
Ok, Let's Begin
Note: I've provided our answers to each question in blockquotes. If you need further clarification, please don't hesitate to ask.
Q1. What are your qualifications and experience?
Please note: we've provided our answers below, but keep in mind we're covering "all business cases" so our answers are very broad.
Designers should be able to list their qualifications and experience in website design.
It's important to note our bias:
We feel experience should overshadow qualifications. A designer with 20 years of experience will definitely provide a better result than a technical expert with no real-life experience.
We personally find website design partly artistic and mostly "having the ability to connect the dots" – or in other words, aligning your goals with a solution. Experience definitely holds more weight than qualifications in this context.
Our Answer – We have been designing websites since 2003, and involved with digital marketing since the early days of the Internet beginning in 1995.
Q2. How do you calculate the cost of websites, per hour or per page?
How web-design firms model their pricing varies.
A few possible ways to structure the price is (1) by the hour, (2) by the page, or (3) by project.
Knowing a little more about how pricing is calculated, and what's included, is very helpful in understanding a final price quote.
Our Answer – For website projects (under 20k), we generally quote on projects, not hourly or by the page. We factor in time for design, branding, discovery meetings, development work, testing, deployment, after launch support, training, and follow up. We have found our pricing model to be fair-minded, and equitable for both parties. Our aim, overall, is to provide good value and deliver a product that you are proud to call your own and will help you reach your goals. Our web-development proposals are very detailed, and our aim is to always over-deliver on our promises. We cross all our t's and dot all the i's.
Q3. What is included if I hire you?
I've seen many web-development proposals, and as with pricing, there is a wide-variety of detail provided to prospective clients.
We feel it's important you understand what you're paying for and the obligations of both parties.
I would encourage anyone – who's looking to hire a web designer or agency – to compare a few quotes, and then interview your top-3 choices. This is part of the pre-planning I mentioned earlier, and taking the time to be fully informed.
Our Answer – For a custom website, our web proposal is between 48 and 64 pages in length. This may sound like a lot, but we take this stuff seriously. We clearly outline the obligations of both parties, and provide descriptions of the many elements involved. With our proposal in hand, you'll be very clear on our deliverables and what to expect. Additionally, we've written our proposals in plain English, with as little jargon as possible. Our aim is anyone, regardless of experience, can feel comfortable reading our proposals and participating in the discussion. During the proposal phase, we do offer suggestions for extra homework (reading, planning, etc), and we remain available to answer any questions you may have. It has been our experience that the more effort both parties put into pre-planning, the more successful the outcome.
Q4. IS SEO INCLUDED?
In other words – What search engine optimization is included with your web development projects?
Would you buy a sports-car with no engine under the hood? 

I mean, the car looks great in your driveway. Your friends come over and "ooh, ahhh" over this gorgeous sports car, but let's hope they don't ask you to take a drive in it. There's no engine.
That's what a website is with no SEO. Outside of your friends and family – NO ONE WILL SEE IT!
Nothing frustrates me more than when well intentioned business owners build websites with shoddy (or no) SEO. When a web-developer tells you "SEO isn't included" .. RUN!
Imagine walking around a show room full of sports cars, and some have no engines. Would you even be considering the non-engine options? 
I would say this is the worst of all the issues we see out there in the world of (sub-$20k) websites. The SEO work is always lacking in professional craftsmanship. 
Proper SEO is baby-food for us. We live and breathe this stuff, so you can understand why it's frustrating when we see this lack of quality work so pervasive in our industry.
Here's my thinking of why this is – two reasons:
#1. Anyone with a few weekends of Youtube University can claim they are a web designer.
#2. SEO work is "under the hood" behind the scenes work. You don't see it, and it's hard to verify by the non-pro.
Even most well informed clients can't always determine the quality of workmanship.
"Shh, we teach you how." (wink)
Our Answer – We feel SEO is one of the most important elements to any website development project. All our web projects have thorough SEO built into every page, every element – and our SEO work is painstakingly crafted to meet the current standards of Google (and other search engines). There is too much to discuss here, so I'll refer you to our content on SEO and a proper SEO strategy for any business website. Our proposals explain in detail the SEO we include in all our website projects, at any price range. After a successful website launch, we do offer more comprehensive SEO services.
By the way, once we teach you a little more about SEO and the key role is plays in ANY digital marketing strategy – the quote below, part II, will make more sense.
Our Answer, part II – SEO isn't something you do. SEO is something that happens when you do everything else right! 
Q5. WHAT ARE YOUR PAYMENT TERMS?
Payment terms can vary, but generally, most agencies prefer to be paid up-front for their work.
This is understandable, as we often work for people or entities we've never met in person, we haven't had any prior working relationship with, and are located outside our area.
We certainly fit within this camp. Web projects are labour intensive, and we won't move forward on any project without some form of commitment on the client's part, usually, in the form of a down-payment.
Our answer – In order to be fair, we structure our payment schedule in stages. Then payments are due when milestones are met and both parties are satisfied to move forward. Our payment terms are very clearly laid out in our proposals.
Q6. DO YOU PROVIDE AFTERCARE SUPPORT?
In other words – after we launch our new website, do you provide support, and what does it cost?
Aftercare support varies, but generally, you should be looking for a firm that does include some form of support after you launch a new website. 
Here's why:
When you launch your new website – ideas and changes will begin to flow. We see this with every new launch. As we near your new website launch – it's important to know you're not committing to "set in stone" language and imagery prior to the launch – otherwise, we never get there.
Also – it's not necessary feel committed. Tweaking the language and swapping out an image or two is very easy and takes little time. 
Some firms will offer a block of time, or set number of revisions, or "free support for a certain period" after the launch of your new website.
Firms who don't offer any aftercare support, is fine, just be sure they are transparent about their rates and availability.
Our answer – We do offer aftercare support. After launch, we reserve a block of development time for edits and changes. The amount of time varies and will be stipulated on our proposals. We also provide a full "if anything breaks we fix it" guarantee for 60 days after launch, and we offer discounted Care Plans for the first six months. After six months you can continue to enjoy peace of mind as a member of one of our Care Plans.
Q7. Can I Edit The Website Myself?
After we launch, can I make changes or add content myself or do I need to hire someone?
Some websites have content management built in, and others do not. There are pros and cons for both cases, and this all depends on your requirements. 
Most small business owners benefit tremendously when a CMS (content management system) allows them to make edits, and add content without having to hire an expensive developer. 
Today's websites very easy to use, maintain, and grow with zero coding required – when using a proper CMS.
It's worth doing some research and planning before making a decision if easy editing and adding content is necessary for your needs.
Some web development firms will offer a CMS as an add-on, others will insist any changes go through them and charge by the hour with a minimum charge.
Our answer – YES! The WordPress CMS makes it very easy to edit and add content to your website. We encourage all our clients to add functionality to their website (forms, events, etc .. too many to list) allowing you to more easily engage with your site's visitors. You can manage the add-ons yourself, without needing to hire an expensive developer. Sure, we can do the work for you, of course, but we love it when our DIY clients work on their websites.
Q8. DO YOU OFFER A GUARANTEE?
This is not a common question but I feel it's important to cover. 
In some form or another, I would think web developers and agencies offer a guarantee – but a guarantee based on what?
An increase in sales?
More website visitors?
The definition of "a guarantee" can be many things. So in the context of launching a new website – we are very clear on what do guarantee, and the details of this are carefully spelled out in our web-development contracts.
Our answer – the short answer is we guarantee your website will function correctly. This covers a wide meaning and we carefully describe this in our contacts. If you'd like a copy of our Web Development Contract – simply send me ([email protected]) an email, and I'll forward a copy.
Q9. DO YOU USE TEMPLATES OR BUILD FROM SCRATCH?
This is a touchy subject and can be a sore point in the world of web design.
Why?
Because many web designers try to mislead clients with false claims.
Let me be very clear – if you're spending less than $10,000 for a website – the designer you've hired is using a pre-built template, no question.
They couldn't afford not to. 
We spend 50 to 100 hours to build a fully functional website blueprint. Only AFTER this task is complete, can we begin to customize it for your business, your brand, your preferences, etc – which can require a further 20 to 50 hours of work.
However, I'd argue, using a pre-built template – for a small business website – has many advantages.
 Here are my top 3 reasons a pre-built template is better than a fully custom coded website:
#1. It saves you money, while still delivering a quality website.
#2. Templates are generally of better quality, as more time can be spent developing them.
#3. Templates are built using tools and a process that makes customizing your site much easier, now and later. You won't require an expensive coder to make changes to your website.
Our answer – We never use "off-the-shelf" templates – we build our own, and refer to them as our "Blueprints". Our blueprints have been carefully hand-crafted using best in class tools and generally accepted coding standards.
Q10. DO YOU PROVIDE WEB HOSTING?
Some web designers offer aftercare hosting and maintenance, and some don't.
You can ask – and if they don't, it's fine. You can find other companies that offer hosting, website maintenance, or both.
If you find a good web designer you'd like to work with, and they don't offer aftercare services – don't let that be a reason not to work with them.
You could ask them to either refer you to a company that will offer those services, or help you interview one.
Our answer – we do offer Care Plans that include hosting. We only offer these services to clients who's websites we've built. For more info on our Care Plans, click here.
Q11. Do we have to host OUR website with your company?
Some companies do require you to stay on with them. This monthly cost may offset a lower set-up cost as they are relying on long-term monthly revenue.
This is fine, and very common. Just be aware of the pros and cons. For example, what happens if you want to leave their company – what happens? Another important factor is "who owns the site?" are you renting the website, or do you own it?
A good example you may be familiar with is if you launch a Wix website. You will need to stay with Wix for the lifetime of that website. You can't pick up and leave.
By contrast, with a WordPress website you can pick up and leave anytime you want.
So just ask plenty of questions, and if you're not sure – ask more questions!
Our answer – No, you don't have to host your website with us. If you'd prefer hosting your website yourself or with another firm, we're are fine with that. We will always be available for hire if you need any technical assistance.
There Are More Questions You Should Ask!
Stay tuned for Part 2 – coming soon!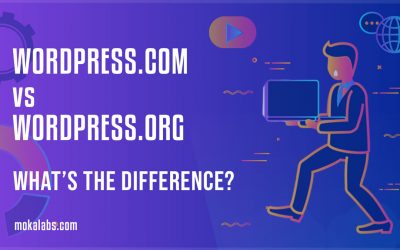 MEMBER AREA (video) If you're relatively new to WordPress, you may have been confused by the difference between WordPress.com and WordPress.org. If so, you're not alone! In this video, we'll explain the differences between these two related — but distinctively different — versions of the popular WordPress web publishing software.